Medium format; oil on canvas
Interested? email us to confirm availability and to arrange for payment.

Arcadio Franco is a winner of Cuban National Arts awards and his works are national heritage. He has sold into private collections in Canada, Mexico, Portugal, Spain and the USA and shown in galleries in the US.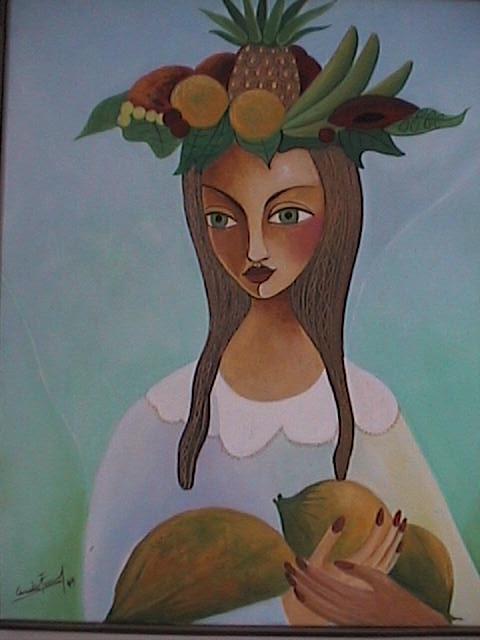 Vendedora de Frutas
acrylic on canvas 20" x 24"
$1400 usd (framed) SOLD